Our Pittsburgh office and warehouse space includes a specialized area with customized spray booths where we can do fine-spray finishing projects. These high-tech spray equipment booths allow us to work in a controlled temperature, dust-free environment. This is perfect for projects such as finishing new shutters, refinishing wood doors, kitchen cabinets or bedroom furniture.
Many customers have enjoyed the convenience of having their projects completed off-site, not to mention avoiding the dust and odor that typically accompany such projects.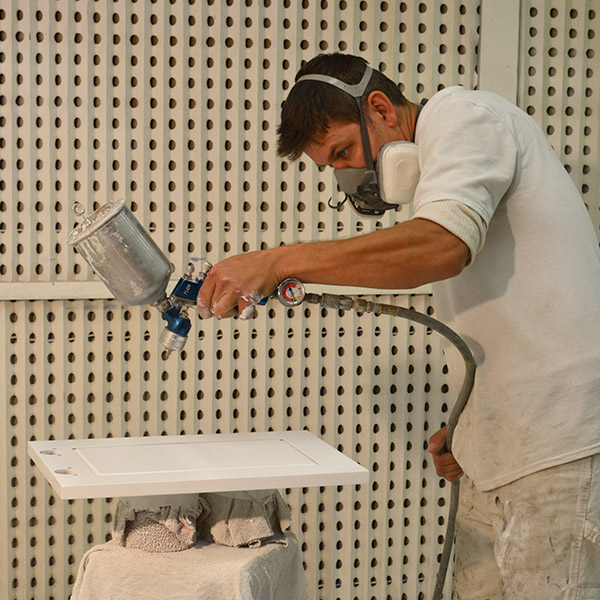 Please consider Colorworks for any of your fine finishing projects.
Recent projects include creating Heinz History displays, door refinishing for Sewickley Library, custom glazing casework, staining and lacquer finishing trim for a CMU addition, and multiple kitchen cabinet refinishing projects. The 4,000-square foot warehouse gives us the capacity to stage and complete many projects in an environment ideal for fine finishing