Colorworks can transform your concrete floor space to a visually pleasing room. Ideal for garage floors, basements, or game rooms, our decorative floor coating options include the look of granite, Quartz, Terrazzo, or solid color.
State-of-the-Art Materials
We use the state-of-the-art polyaspartic coating which provides ultimate durability. Characteristics of the coating include:
Resistance to stains, chemicals, road salt
High abrasion
Resistant to hot tire pickup
UV stable – won't fade or yellow
Good flexibility for higher impact resistance
Quick curing for efficient turnaround time
3X stronger than epoxy anti-slip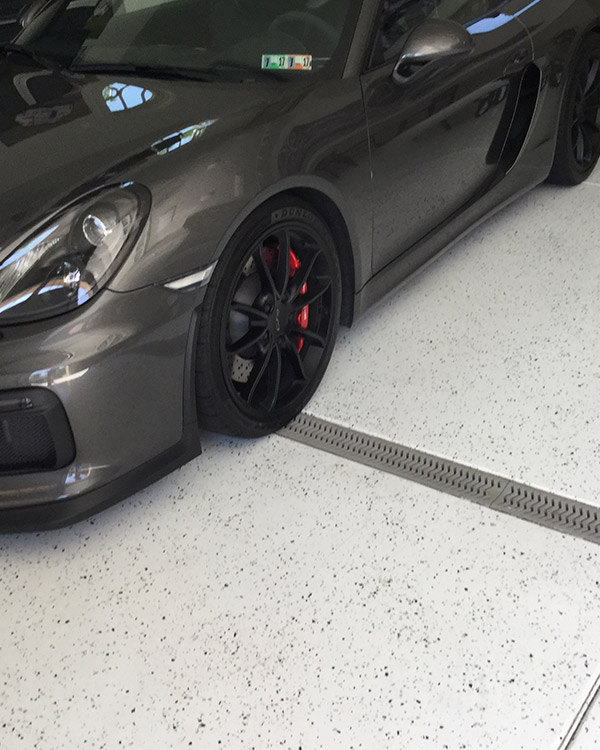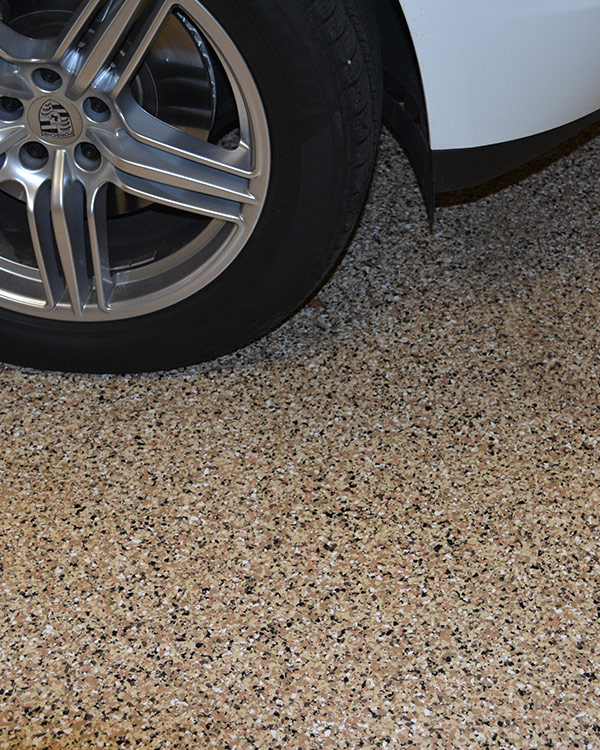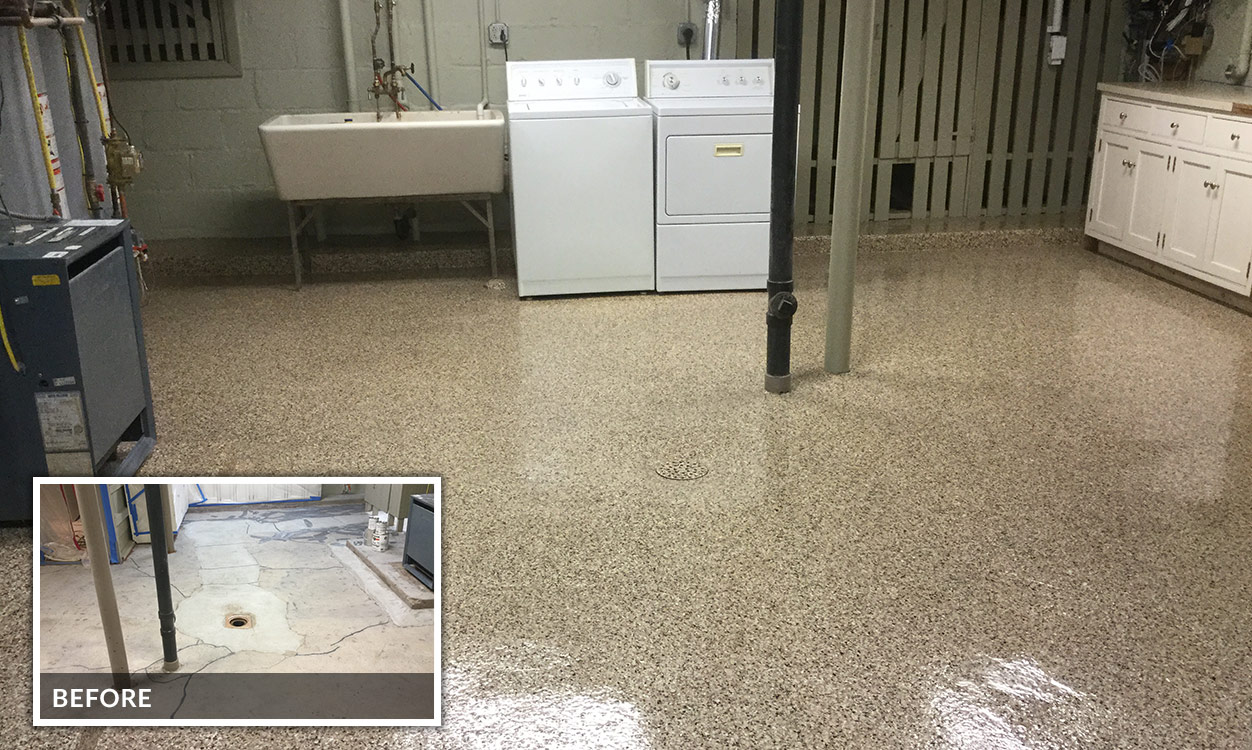 ---
Colorworks concrete floors… Beautiful Look, Unmatched Durability
---
Proper Preparation is the Key
As with all Colorworks coating services, proper preparation before application is the key to long-lasting results. Our preparation process guarantees long term adhesion: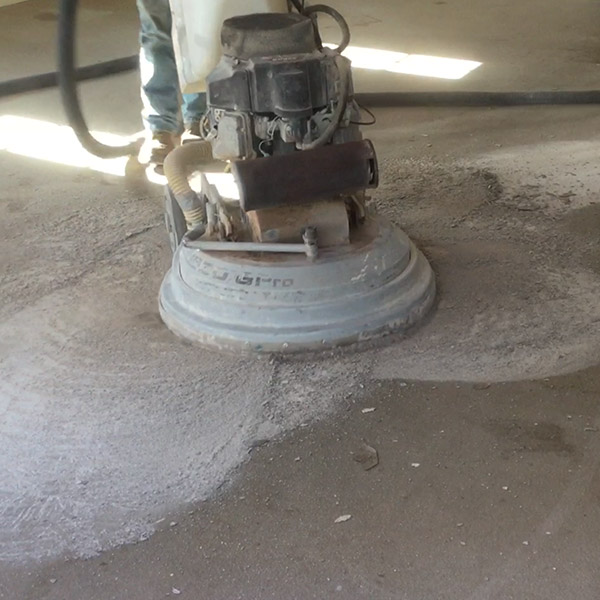 STEP 1
All existing finishes/ sealers are mechanically grinded off the floor.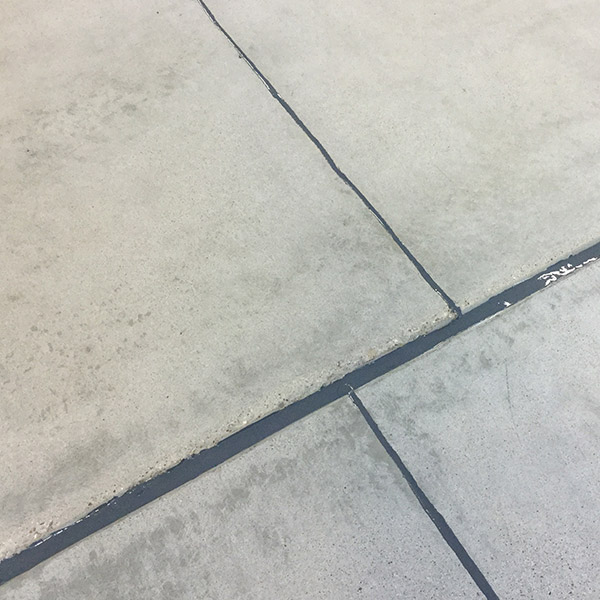 STEP 2
All structural cracks are filled with a flexible polyurea joint filler and surface imperfections patched/repaired.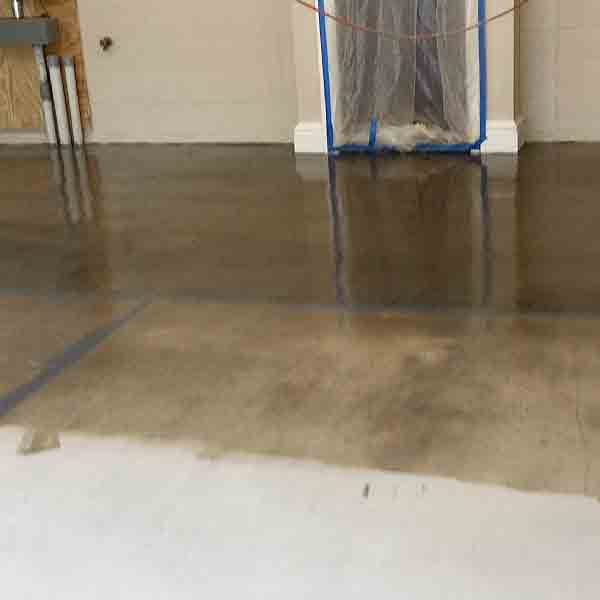 STEP 3
Floor is methodically cleaned before the application of the vapor barrier prime coat. This holds back normal hydrostatic water and insurers proper coating adhesion.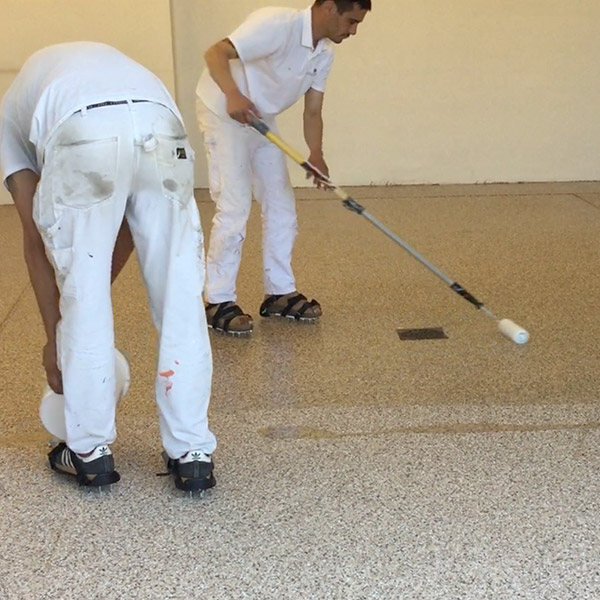 STEP 4
Upon completion of the preparation steps, the concrete floor is ready to receive the base coat, decorative chips, and the clear coat finish.