For nearly 30 years, Colorworks has set the standard for painting and wallpapering in Pittsburgh by delivering highly professional services and quality products with the very highest degree of integrity. Colorworks, a family owned local business, services Pittsburgh's finest homes and notable businesses with a focus on quality, professionalism and integrity that has gained respect from clients and fellow contractors alike.
Colorworks believes in building relationships with our clients. Colorworks pride in craftsmanship' attention to detail and ability to translate the visions of our clients has resulted in a long list of satisfied customers. They are the best spokespersons for Colorworks' and the best source for new and repeat business. Our service-oriented team of professional craftsmen and women is dedicated to ensuring that our clients' experiences are exemplary so that we are their contractor of choice for years to come.
---
Rich Kautter, President
Leadership
Richard Kautter, President, founded Colorworks in 1992 after graduating from the University of Pittsburgh with a degree in Business. Rich developed the company using the principles he learned while playing football for Pitt – excellence, integrity, dedication and teamwork. Under Rich Kautter's leadership, Colorworks has grown from a small house painting crew (of Pitt football players!) to an industry leader employing over forty skilled craftsmen, many of whom have worked with Rich for many years. The company has continued to grow as Colorworks' reputation for quality, attention to detail, and strong customer service skills spread throughout the Pittsburgh area.
A Focus on Service
Colorworks is dedicated to providing personalized attention and superior service with every single project. Whether you need a custom job or comprehensive services, we will work closely with you down to the finest detail. Our goal is to deliver total customer satisfaction, and we stand behind each and every project that we complete.
Inviting a painting company into your home or business should be a positive experience. We make sure it is by carefully protecting furniture and flooring, hardware and landscaping, and by leaving each and every project spotless. All of our painters are permanent members of our team and are covered by workers compensation insurance.  We do not rent temporary workers or hire painters as subcontractors to ensure the highest quality of workmanship and customer service possible.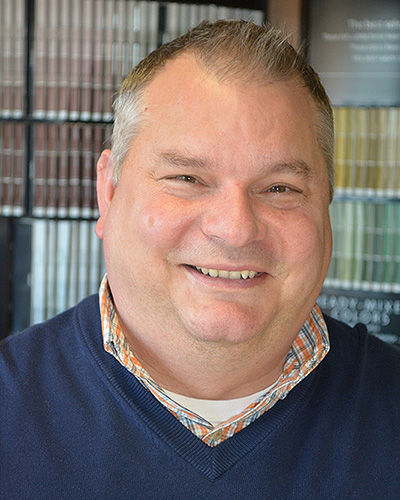 Mark Kasper, Sr. Project Manager
Melissa Carryer, Office Manager
A Focus on Quality
High quality standards are a major part of our culture. The common thread throughout all of our projects, whether small or large, is the level of quality and attention to detail. Quality exterior and interior painting requires careful attention to detail BEFORE the first coat is applied. Our diligent planning, preparation and unsurpassed industry knowledge is the key difference between a job done, and a job done RIGHT.
---
Mission Statement
Our mission statement serves to guide each Colorworks employee what we are seeking to achieve as a team.
Colorworks will deliver the highest level of service to our customers with each employee directly contributing to maximize efficiency and job safety.